Summer is looming, which means it is time to start thinking about perking up your patio! A patio should be an outdoor extension of your home, serving as a place for relaxation and space to enjoy the beautiful spring and summer weather.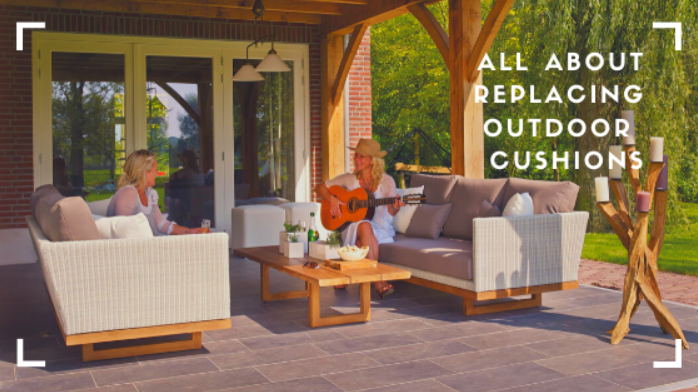 Patio furniture is not inexpensive, so one of the easiest and most versatile ways to update your outdoor furniture is by swapping out old cushions for new ones. Whether your cushions just need a simple fabric update or need a full-replacement due to years of wear & tear, The Foam Shop has solutions for you.
Your cushions will always be a perfect fit
Finding replacement cushions that fit your patio furniture can be intimidating. All you need to do is provide The Foam Shop team with your furniture dimensions to size foam and accompanying cover to ensure the cushions fit together.

Protect moisture buildup in your cushions
Unpredictable weather and sudden spurts of rain, especially damp climates in British Columbia, can leave you worrying about your patio furniture getting moldy and damaging your seats.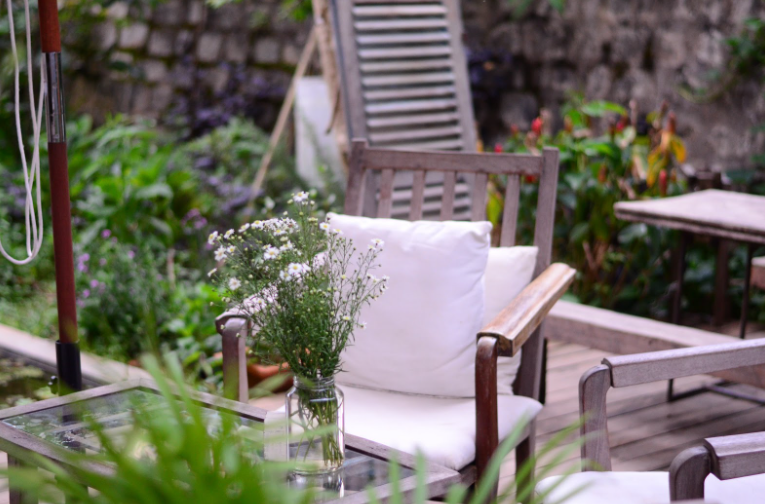 No sewing machine required
Your patio should be an outdoor extension of your home. Quality, durable fabrics will perform season after season without sacrificing style. Choose from a variety of neutral and pops of colour fabrics in-store or via email. We will also take care of the sewing, minimizing pressure on the zipper and aligning seams and straightening the corners for crisp corners.

What foam should you use?
A common question we field is about what kind of foam to use. Oftentimes the foam is too soft and will compress so that you feel the furniture framework underneath. The Foam Shop carries a wide range of foam options to choose from, and our comfort experts have the knowledge to help you make the right selection.

Throw in some outdoor pillows and a few planters and your space is ready to go! Updating your patio furniture cushions will make the space look much more finished and a thousand times more comfortable. You will be surprised about how big of an impact this small update can make to your patio furniture!

Useful resources to help with your summer projects!
How to make a template
Measuring your cushions
Boat and RV guide
Caring for your foam